Apprenda is on the rise; Wayne Boomer has seen this before
At Apprenda's headquarters in Troy, there's a wall of jerseys that act like a visual representation of all 100-plus employees. Wayne Boomer's name is on the number 36 jersey.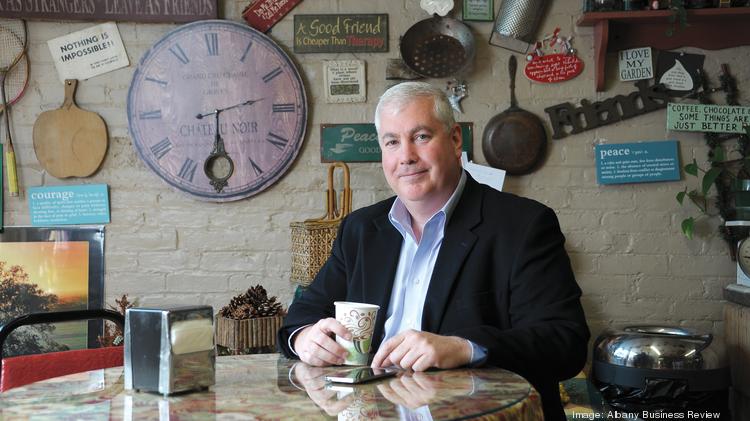 Apprenda is just the latest startup that Boomer, 53, has worked for in a career that spans two continents and some of the best-known tech companies to come out of Albany. That includes just under eight years at MapInfo, five of those based out of the company's Windsor, England office. Boomer was also CFO of a Pittsburgh military tech company that was acquired by Boeing, and CFO of On2 Technologies in Clifton Park, which was the first publicly traded company Google acquired.
"The thing about Apprenda that's been different about the other experiences is the speed in which some of the things are changing," Boomer said. "Another disruptive technology comes in and customers want to know about it. A lot of the plans I did with other companies, you could put those strategies to work over a longer period. Here, we're constantly trying to understand every change that's happening and how do we react to it."
Boomer is now vice president of finance and operations at Apprenda in downtown Troy. He's been there since 2013 and worked for several years before that on a consulting basis.
Apprenda builds a software platform that allows its customers to create computer applications, such as those used in ATM transactions. The company has raised $56 million in venture capital investments, closing the latest round of $24 million in July. Apprenda is using the money to advance its software products, which help companies like JPMorgan Chase, McKesson, and AmerisourceBergen.
"It's hard to know which companies will go from innovation to mainstream," Boomer said. "The companies that I've seen that have taken that innovation and gone to the next level are based on the people who are at the company, the executive team and the people underneath them to get to product to fit to the customer. We can be a very big company with all of the components coming together that we have…"