Apprenda is taking steps to leverage its PaaS to make it easier for IT to assemble and deploy "best-of-breed" open cloud solutions ready to work with legacy infrastructures. Apprenda's OneCloud Alliance is attracting attention from Amazon, CA, NetApps, Microsoft and other big names in infrastructure.
"Apprenda works with vendors to build out-of-the-box integrations with data center and infrastructure technologies."
Apprenda is taking steps to leverage its PaaS (platform as a service) to make it easier for IT to assemble and deploy "best-of-breed" open cloud solutions ready to work with legacy infrastructures.
Apprenda's OneCloud Alliance is attracting attention from CA, NetApps, Microsoft and other big names in infrastructure. Apprenda's OneCloud Alliance is more than a traditional "on paper" partner program, Jesse Kliza, Apprenda's senior director of marketing, told IDN. It is creating a library of integrations that will truly cut down on developer workloads.
"The OneCloud Alliance is not about creating another cloud reference architecture. In the program, Apprenda works with top vendors to build tight out-of-the-box integrations with many of the technologies they already use — in their data center and infrastructure," Kliza said. "We think [OneCloud] gives people freedom of choice, without the downside of a closed technology stack."
The OneCloud Alliance work product is designed, tested and delivered in partnership with alliance members, "so we can give customers more choice, more flexibility and faster time to value for cloud projects," Kliza added.
Apprenda CEO Sinclair Schuller described how pre-built integrations are the key to delivering enterprise customers a more open cloud that is able to work seamlessly with existing investments. He put it this way:
"Our customers have lamented the challenges of working with locked-in enterprise stacks that vendors have sold them in the past," Schuller said in a statement. Today, many enterprises are left on their own to integrate clouds with their existing legacy investments. Under the OneCloud Alliance, Apprenda also works with vendors to ensure interoperability and portability, he added.
Some enterprise customers are already seeing the early benefits of Apprenda's OneCloud Alliance, and are looking for even more. "Apprenda is. . . an advocate for us, and [works] with other companies to provide us with better solutions, delivering more value every day," said Matias Klein, a vice president at McKesson.
Technologically, Apprenda's OneCloud Alliance works this way. The Apprenda PaaS was built to provide what the company called "a foundational software layer and application run-time environment," for enterprises looking for cloud solutions. The Apprenda PaaS software layer can pool Windows and Linux resources into a seamless grid. It also provides end-to-end database instantiating and linking, supporting SQL, NoSQL and others.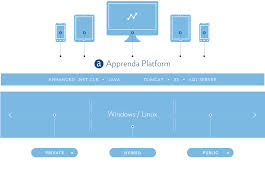 The Apprenda PaaS "foundation layer" approach abstracts away the complexities of building and delivering software applications. The OneCloud Alliance is the next step in simplifying cloud, by offering the required pre-built integrations with outside vendors that enables the Apprenda PaaS to work effectively with legacy and cloud components, Kliza added.
OneCloud Alliance Solutions
The Start, and Today's Growing List
The OneCloud Alliance was born out of an integration project to improve customer experience with Microsoft Azure. After the project, Apprenda's exec saw first-hand how much such prep work with partners can help reduce time-to-value for cloud customers.
Thanks to the co-developed Apprenda and Microsoft Azure integrations for hybrid deployment and orchestration, containerized apps can seamlessly move among Azure and the company's traditional data centers. Because of the joint-work, the apps will inherit configuration, virtualization, and infrastructure independence.
"We saw some huge customer benefits. And that was the start of the OneCloud Alliance as an idea to deliver these [pre-integrations] for many vendors," Kliza told IDN.
Apprenda's work with Microsoft extends well beyond the Azure ecosystem, to Windows Server, Team Foundation Server, Windows Azure Pack, SQL Server and even Oracle enterprise databases. Apprenda also offers integration with Microsoft's Active Directory Federated Services Identity, Visual Studio and VS Online Applications Insights.
Apprenda OneCloud Alliance vendor integration projects now include: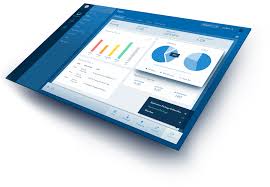 Amazon Web Services (AWS): Apprenda's PaaS can pool AWS and on-premises resources to deliver a highly-scalable, policy-driven environment for .NET and Java development. Apprenda and AWS can also form a hybrid cloud with access to AWS S3, Amazon RDS, Redshift data warehousing, Glacier backup, and other resources. It also lets devs more easily migrate existing apps to AWS, and place apps in different AWS regions or in AWS VPCs.
CA: Apprenda brings codeless access management to apps using the CA SiteMinder trusted identity access and management solution. The combination streamlines the process of building custom apps with SSO (single sign-on).
MongoDB: Lets Java and .NET devs use MongoDB with public cloud and Apprenda to scale both infrastructure and application instances, and brings advanced management, security and support.
NetApp: Apprenda integrates directly with the NetApp ONTAP operating system to provide flexible provisioning, while ensuring policy compliance of storage resources. The integration lets devs access NAS and SAN storage for scale-out needs in seconds, and leverages NetApp ONTAP scaling for mixed drive types and multiple protocols: Fibre Channel, FCoE, and iSCSI.
Apprenda is also working with Atos, Citrix CloudPlatform, F5, HP, Oracle and others.