PaaS enables moving legacy Java and .Net applications to the cloud, brings slider interface to automatically scaling server instances as demand rises and falls.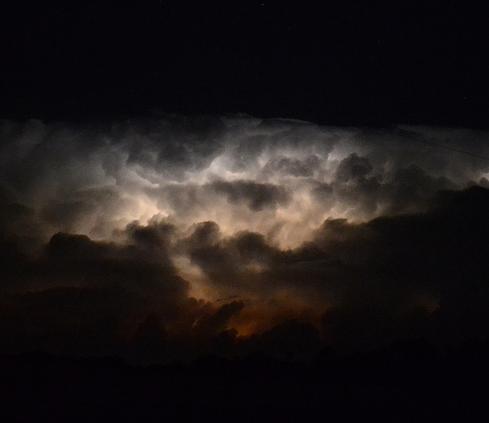 Microsoft Azure, Google App Engine, OpenShift, and Cloud Foundry are prominent platform-as-a-service vendors, using cloud techniques to help developers build cloud apps. But there's another contender coming at PaaS from inside the enterprise: Apprenda.
Tuesday, Apprenda released the 5.0 version of its PaaS platform, packaged software to give enterprises a way to launch PaaS on premises. One of Apprenda's main differentiators from the other PaaS providers is that it doesn't supply services from a public cloud. Rather, it leaves it up to customers to launch Apprenda on "any infrastructure that they choose." There's nothing stopping someone from making use of Apprenda on Amazon Web Services. But most customers are running it on their own infrastructure, said Rakesh Malhotra, VP of product, in an interview.
In addition, the 5.0 version deepens Apprenda's integration with existing applications built in either Java or .Net. That's another differentiator. Apart from Microsoft, none of the other PaaS platforms support .Net languages and technologies in their commercially supported PaaS. VMware's Cloud Foundry, now part of its Pivotal spinoff, includes the Iron Foundry project, which works with all the .Net languages. But Malhotra said that the enterprise version, Pivotal Cloud Foundry, does not include Iron Foundry.
Malhotra is a 10-year veteran of Microsoft and was product manager for the Virtual Machine Manager component in System Center systems management. The next place virtualization would lead, he concluded as he watched Hyper-V being established, was to PaaS. He joined Apprenda as it was attracting venture capital and preparing to launch a commercially supported PaaS system. The 1.0 version came out two-and-a-half years ago. In 2013, Apprenda received $16 million in additional venture capital funding, bringing its total to $31 million.
The 5.0 release include a dynamic scaling feature for applications. Scaling is a key cloud characteristic that can be achieved different ways, but the main one is simply writing scripts that tell the cloud manager to launch more instances on a server cluster and route traffic to them. Apprenda has simplified the process into a developer portal-control mechanism. When setting an application's scalability, a developer or application manager can use a slider that, depending on where he sets it, might tell Apprenda to scale the application up to 16 instances and back as demand falls. Those movements can be controlled by policies built into Apprenda. Checkboxes set other parameters without operations staff needing to write scripts.
Malhotra termed it the industry's "first API for controlling dynamic scaling." Developers can automatically scale apps, depending on traffic.
Enterprise customers making use of Apprenda include JPMorgan Chase, healthcare provider AmerisourceBergen, and healthcare supplies supplier McKesson. "No other private PaaS we considered delivered the depth of Java and .Net capabilities," said Matias Klein, VP of Intelligence Hub for McKesson, in the announcement.
Malhotra cited Apprenda's ability to work with existing Java and .Net applications to move them into cloud-like operations, as well as its assistance in building new cloud applications. If an existing enterprise application has a hard-coded value, such as the IP address of a server it must access, Apprenda knows to replace it with a dynamic address assigned at runtime. "The system knows to rip out the IP address and replace it with the address it will be working in the cloud," said Malhotra.
The ability to mediate between legacy applications and cloud settings means Apprenda can help run "80% of customers' application portfolios" in the cloud, he claimed. The same scaling capability can be used for next-generation applications, streamlining developers' work.
Apprenda can also export server log-file data for use as developers troubleshoot an application's operation. It includes native support for the Oracle database system, including Oracle's recently added multi-tenancy feature. It has policies governing bootstrapping systems and dynamically loads needed libraries before deployment. It supports use of Active Directory authorization to separate identities and permissions for one user using multiple applications.
Apprenda is priced based on the number of gigabytes of memory on the server where it's running. Apprenda didn't disclose 5.0 pricing, but Malhotra said a large enterprise system may be launched for a price tag "in the low six-figure range."